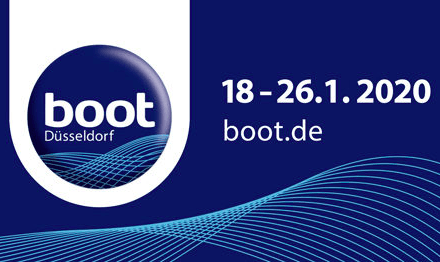 Dusseldorf Boat Show runs from 18th to 28th January 2019 and is now the largest boat show in Europe. With over 1900 exhibitors from 68 countries there really is something for everyone. Jeanneau will have one of the largest boat displays at the show with 28 boats ready to be viewed and more than any other show in Europe. Below is the full list of Jeanneau's on display and we'd be happy to give you a personal tour aboard any one of them.
REGISTER YOUR INTEREST WITH US FOR A PERSONAL TOUR, THE LATEST OFFERS & COMPLIMENTARY TICKETS – sales@bryachting.co.uk
For those of you that have never visited the show before Dusseldorf Airport is less than 2 miles from the exhibition centre and less than a 1o min bus ride so it couldn't be easier.
Jeanneau Outboard Powerboats On Display:

CAP CAMARAT 12.5 WA CAP CAMARAT 10.5 WA CAP CAMARAT 9.0 CC
CAP CAMARAT 9.0 WA CAP CAMARAT 7.5 WA CAP CAMARAT 7.5 DC
CAP CAMARAT 7.5 DC² CAP CAMARAT 6.5 WA3 CAP CAMARAT 6.5 CC
MERRY FISHER 605 MERRY FISHER 695 MERRY FISHER 695 Marlin
MERRY FISHER 795 MERRY FISHER 795 Marlin MERRY FISHER 895
MERRY FISHER 895 Marlin MERRY FISHER 1095 FLY
Jeanneau Inboard Powerboats On Display:
LEADER 33 LEADER 36 LEADER 40
NC 33 NC 37
Jeanneau Sailboats On Display:
SUN ODYSSEY 349 SUN ODYSSEY 440 SUN ODYSSEY 490
SUN ODYSSEY 410 JEANNEAU 51 JEANNEAU 64
---